Instructor Webinar Series
Ongoing free webinars to help with getting the most out of teaching with Blackboard Learn


Who are these webinars for?
This webinar series is designed for Instructors who are getting started with teaching using Blackboard Learn Ultra and are looking to get the most out of using the tools for digital teaching.
About the webinar series
The journey to digital teaching is a process, and we want to ensure you have the tools you need to be successful for both you and your students.
Whether you are brand new to teaching online or looking to make some improvements to what you have started, we designed a set of Live webinars from basic topics to advanced in Learn Ultra and On-Demand webinars in Learn Original. These are sessions to help give you the tools you need to succeed.
All webinars will be recorded and emailed to you after the session. Even if you can't attend the Live sessions, please register so you can receive the recording.
Speakers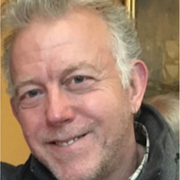 Dr. Craig A. Agneberg
Senior Functional Consultant
Anthology

Dr. Agneberg provides world-class training and consulting to a large and diverse client base and has successfully provided training and implementation expertise to our clients since 2006.

He has been a worldwide trainer, teacher, speaker and consultant for over 30 years and has taught Information Systems at various schools and universities throughout the U.S. Midwest for 13+ years. He has been an accomplished online teaching professional since 1999. Additionally, he also has 12+ years in private enterprise consulting and developing computer- and Web-based training.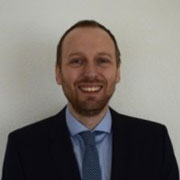 Dennis Nevels
Educational Consultant
Anthology

My name is Dennis Nevels, Sr. Educational Consultant at Anthology and I specialize in transitioning clients to Blackboard Learn Ultra. Prior to joining Blackboard now Anthology, I worked for over a decade in higher education as a lecturer and product owner in software development.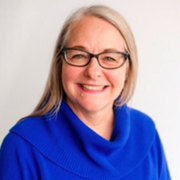 Lori McNabb
Client Experience Manager
Anthology

Lori McNabb, Client Experience Manager, has led student affairs and faculty development programs at a state system office and a 4-year, public institution; was the alumni director at a private university; and worked in client support, training, and consulting roles in the educational technology industry. Lori holds a Ph.D. in Higher Education Leadership and Policy and an M.S. in Organizational Leadership and Ethics. She is an adjunct instructor and teaches courses on analytics for leadership for students pursuing online graduate degrees in business and education.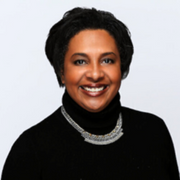 Tanya Burns
Client Experience Manager
Anthology

Tanya Burns joined Anthology in October 2022 as a Client Experience Manager. Prior to joining Anthology, Tanya worked as an Account Manager for a market research firm where she fostered and built partnerships with Higher Education clients by providing strategic business intelligence to faculty and students.
Live Webinars
Register today for a Live Webinar! Click on a topic below to learn more: